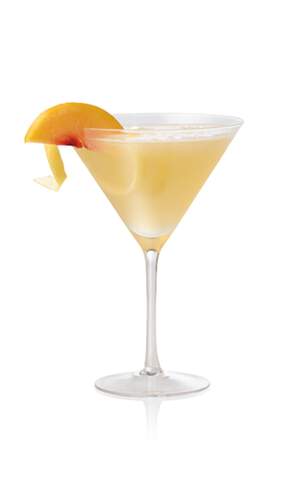 SPARKLING PEACH
---
Fizzy, sweet and elegant.
3 oz. La Marca Prosecco
2 oz. E. & J. Peach Brandy
¾ oz. lemon juice
½ oz. simple syrup
½ oz. orange liqueur
Lemon and/or Peach
Shake all ingredients except La Marca. Strain into a martini glass while simultaneously pouring in your Prosecco. Garnish with a twist of lemon peel and/or peach slice for an elegant Prosecco cocktail.
MORE LA MARCA PROSECCO COCKTAILS