Founded in 1968, La Marca has dedicated itself to serving as an ambassador for Prosecco and the Veneto region to the world, representing 5,000 local growers who share a pride and passion for growing Prosecco and sharing their exceptional sparkling wines with the world.

Our wine region, just a one-hour drive from Venice, boasts views of the Adriatic Sea on one side and the Dolomite mountains on the other. Treviso, Italy's Prosecco capital, is home to the light and expressive Glera grape.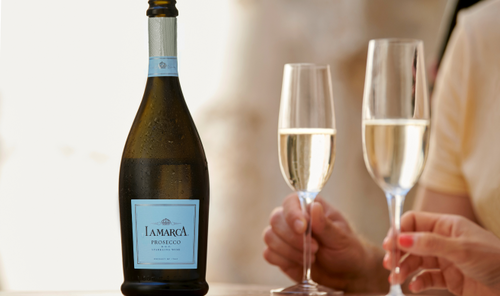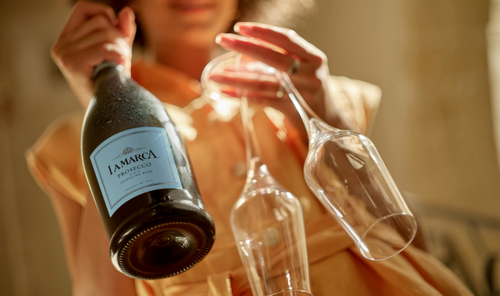 The winemaking Method Italiano and Glera grape infuse our fine sparkling wine with the crisp, refreshing style and delicate floral palate that you love from La Marca. With a zest for life and roots in effortless Italian style, La Marca's inviting and flavorful wines have captured the hearts and flutes of all those who seek joy and believe a chilled glass of bubbles can brighten days and mark all of life's most joyful moments.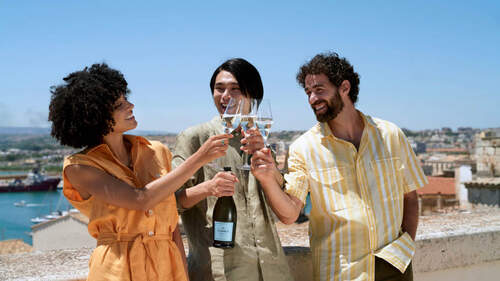 From the hills of Treviso straight to your flute
La Marca brings a welcome taste of La Dolce Vita through lively sparkling wines, warm Italian hospitality, and approachable style, all of which come together to make La Marca America's most-loved sparkling wine brand.

Together we are encouraging others to brighten the world and believe that choosing optimism in the face of negativity is its own act of rebellion that can lead to a happier and more joyful life.

Now that you've learned who we are, benvenuti! Browse our family of Proseccos, explore our modern and Italian-inspired cocktails, and get ready to raise your flute.


Optimism is a mindset. Make it yours.