LA MARCA PROSECCO D.O.C.
the bubbly
Make Everyday Sparkle
La Marca Prosecco elevates the everyday with a crisp, refreshing style and a delicate, floral palate. Made from the expressive Glera grape — found in the hillside vineyards of Italy's Prosecco capital, Treviso — La Marca Prosecco is an elegant, luxurious sparkling wine that pairs beautifully with a variety of foods.

Our delicate La Marca Prosecco has a pale, golden straw color and sparkles with lively effervescence. Opening with aromas of fresh-picked citrus and honeysuckle blossoms, the crisp, clean palate brings fruity flavors of green apple, juicy peach and ripe lemon, framed by hints of minerality. The finish is light and refreshing with a tantalizing hint of sweetness.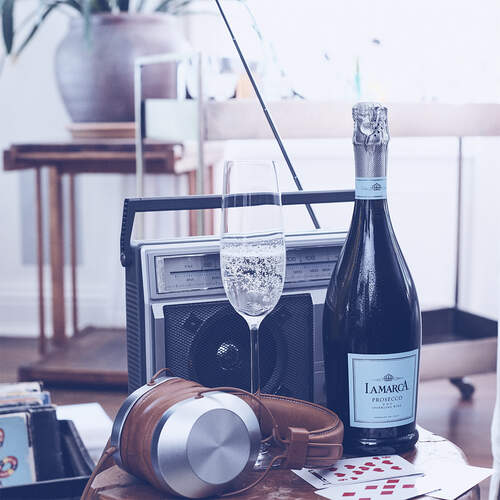 PROSECCO PRAISE
"A glass of Prosecco at sunset brings emotions as sparkling and vibrant as the wine itself."
— LEYLA R.
PROSECCO PRAISE
"La Marca Prosecco is simply delicious!"
— ALEXANDER P.
PROSECCO PRAISE
"The only Prosecco I drink!"
— LUCIA S.
Itsy-Bitsy
That Little Something
Perfectly sized for adding that special something to that special event—or for a Tuesday night in. Keep La Marca minis chilled and on hand for impromptu toasts and bubbly mixed drinks.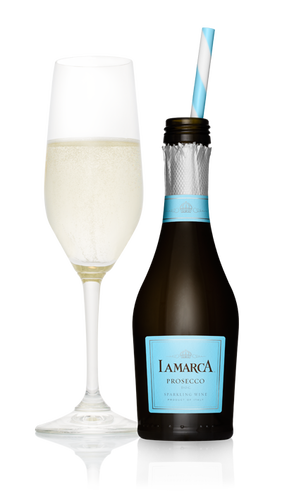 Discover La Marca Prosecco
Add some sparkle to your shopping cart.