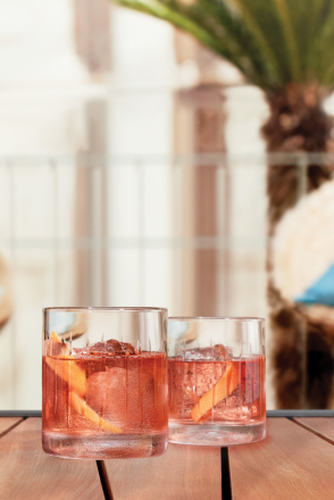 SBAGLIATO ROSA
---
Italian flavor pops in pink.
2 oz. La Marca Prosecco Rosé
1 oz. Lo-Fi Gentian Amaro
1 oz. Lo-Fi Sweet Vermouth
Add ingredients into a double old fashioned rocks glass filled with ice and stir gently to combine/chill. Garnish with grapefruit ½ wheel or expressed citrus peels like orange & grapefruit.
MORE LA MARCA PROSECCO COCKTAILS