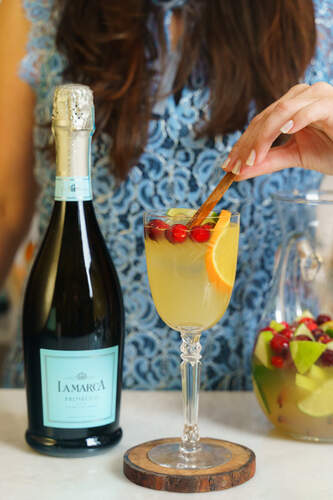 1 cup of cranberries
1 green apple, sliced
1 orange, sliced
1 lime, sliced
4 sticks of cinnamon
4 ounces of orange juice
4 ounces of brandy
1 bottle of La Marca Prosecco
If you like a sweeter sangria you can add simple or honey syrup to adjust the balance. Add chopped fruit, orange juice, and brandy to a pitcher. Top with a splash of La Marca Prosecco. Pour over ice into serving glasses.
MORE LA MARCA PROSECCO COCKTAILS