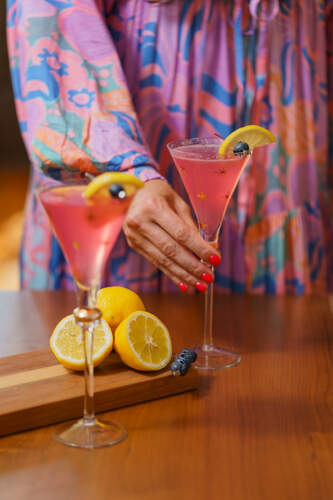 1 ounce Gin
1/2 ounce Lemon Juice
3/4 ounce Blueberry Syrup
3 to 4 ounces of La Marca Prosecco
Lemon Twist, Edible Flower and Blueberries to Garnish
Add gin, lemon juice and blueberry syrup to a shaker. Shake then strain over ice into serving glass. Top with La Marca Prosecco. Garnish and celebrate.
MORE LA MARCA PROSECCO COCKTAILS