Make It a Memorable Mother's Day
How to Honor the Exceptional Mother Figures in Your Life
There are so many mother figures in our lives. Moms and grandmothers who'd give us the world in a heartbeat; bonus moms who love us like their own; even the "mom" friends who care for us when we need them. This Mother's Day, we're celebrating the mother figures who make life sparkle—no matter who they are.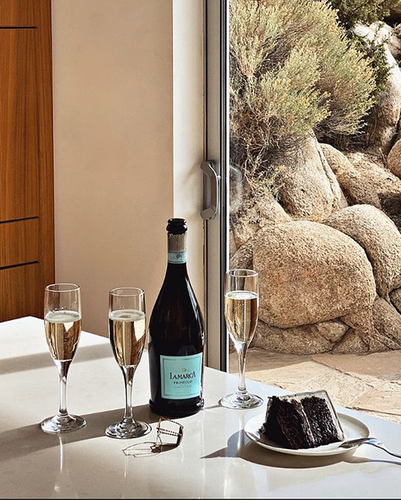 IF THEY LIVE NEARBY...
A "brunch at home" basket makes an excellent gift for any mother figure that deserves a little delicious R&R—which is all of them! Put together a basket of their favorite fruits, brunch snacks, and Prosecco for a memorable Mother's Day meal. Personal delivery with a smile, right to their door, makes it all the more special.
IF THEY LIVE FAR AWAY...
Consider making their day with a care package including a handwritten card, a few personally-picked snacks, flowers, and other trinkets. They'll be thrilled when they receive the package. You can even send them La Marca Prosecco via Drizly, turning your gorgeous gift into a sparkling surprise.
IF THEY'RE FREE TODAY...
What's a more thoughtful surprise than a perfectly-packed picnic? Find a grassy spot, soak in the sun, and enjoy the outdoors with them. After all, it's their day. Picnic basket essentials include delicate cheeses like fresh mozzarella or swiss, crostini crackers or fresh baguette slices, mini sandwiches, fruit, and, of course, Rosé.
IF THEY'RE NO LONGER WITH YOU...
Mother's Day can be difficult for those missing their loved ones. Be kind to yourself today. A donation to their favorite charity is a thoughtful way to honor them—but there's no wrong way to cherish the memory of those we love.
IF YOU'RE THE MOTHER FIGURE... It's your day, and that calls for self care! Indulge in an at-home spa day including fresh face masks, a long scented bath, and a good book or TV show. Cap off the festivities by mixing up a special La Marca Prosecco cocktail. Cheers to you!
Don't forget to tag your Mother's Day celebration photos with #LaMarcaProsecco for a chance to be featured on our page.