La Marca Spotlights: Women-Owned Businesses
Celebrating Mother's Day with stories that sparkle.
Mother's Day is a special time set aside for celebrating the mother figures in our lives, from moms and grandmothers to mentors and cherished friends. In the spirit of Mother's Day, we're honoring two mother-daughter pairs who represent everything we admire.
Both mothers are trailblazing, fearless entrepreneurs who love to celebrate moments big and small. But what really makes them special is the sparkling love they have for their daughters—and the next generation of female entrepreneurs. Read on to discover their stories!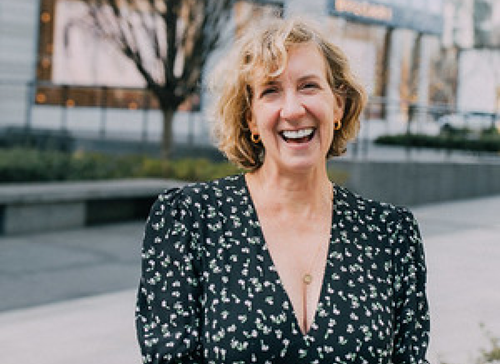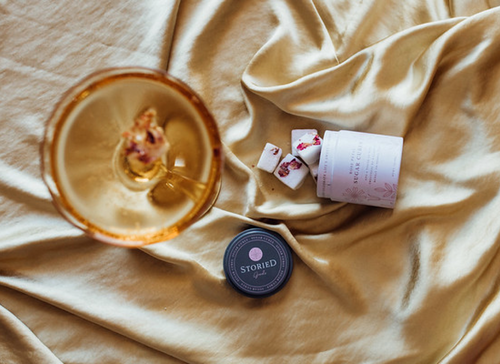 Martha Bourkalas, founder of Storied Goods, and daughter Sarah
Martha Bourkalas and her husband were enjoying sparkling cocktails at home when inspiration struck—what if she infused sugar cubes with unique flavors to make bubbly beverages even more delicious?
The experiment was a hit, and Martha began gifting the cubes to friends and family. But when demand took off, it bloomed into a full-scale company...and Storied Goods was born.
"I love that we are a celebration-based business," Martha said. "We get to connect with people and discover the stories that make them happy."
Martha's love of celebration is one she shares with her family, especially her daughters.
"Our family celebrates life as much as possible," she said. "Our oldest daughter has autism, and she has taught us that even seemingly small moments are worth celebrating."
With her middle daughter Sarah living far from home, it makes these moments even more special. When they can be together for Mother's Day, they love to make brunch with Prosecco mimosas or celebrate with sparkling sips on the front porch in the afternoon. Martha says Prosecco is present at so many of the moments that matter—especially for women—for a reason.
"Women frequently put their needs last, and easily feel guilty for being too indulgent," she said. "Prosecco is a lovely way for women to feel treated, celebrated, and beautiful, which they should be able to experience as often as possible."
For Sarah Bourkalas, her mother is the shining example of what it means to support other women.
"My mom lifts me up about everything—she is absolutely my biggest fan, even when it comes to the tiniest things I do," she said. "I look up to her career so much. Starting a brand at 50 after you've raised three daughters, moved all over the country, and gotten a master's degree...I so admire her drive and passion."
The admiration is mutual. Martha says she cherishes her daughter's "laughter and radiant inner beauty;" Sarah adores her mom's "overflowing graciousness, warmth, and gentle soul." That's why when they are together, they make the most of every moment.
"Since we do not live close to each other, we scream and cry tears of joy when we see each other," Martha said. "And then we cheers!"
La Marca Prosecco is honored to be part of Martha and Sarah's beautiful bond. Let's raise a glass to lifting each other up! Follow Martha's business at @storied_goods on Instagram, or online at storied-goods.com.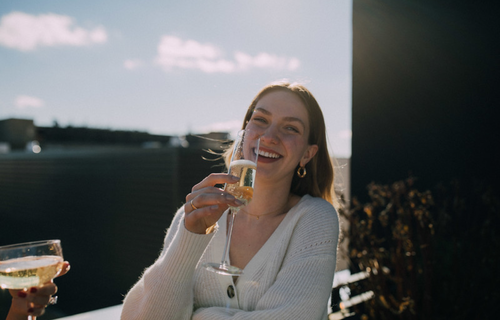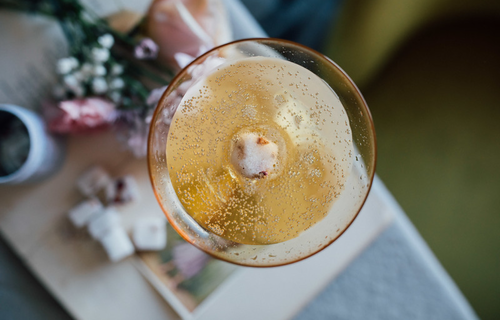 ---

Corinne Gregory Sharpe, The Shipboard Chef, and daughter Alana.
A lifelong love of food led Corinne Gregory Sharpe to her career as a professional yacht chef. It's a family affair; her husband is yacht Captain, and her daughter Alana has spent summers working on board.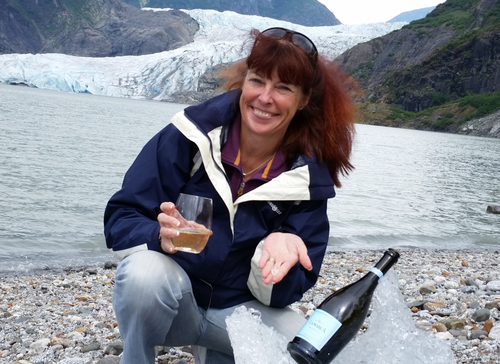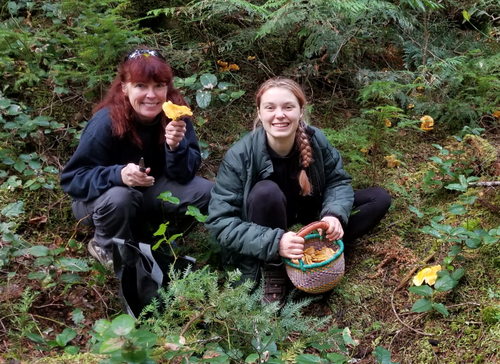 Corinne is currently working on launching a television series about the world of yachting through the eyes of the chef. It's challenging, she says, but rewarding as well.
"My favorite thing about what I do is being able to share unique ingredients and cuisines with my guests aboard," Corinne said. "I love nothing better than to source and prepare amazing food, in amazing places, on the water and making people happy with what I create."
Corinne also showers her own friends and family with her creativity; she fondly remembers offering guests at her wedding a "Sparkle Bar" featuring La Marca Prosecco alongside mixers—including one she makes herself—with suggestions on how to enjoy them. Six years later, she says, friends are still raving about the "utterly magical" details.
Alana, who is the manager of a coffee roaster and Washington-based farmlet, supports her mother wholeheartedly as The Shipboard Chef continues to grow.
"My daughter has been really supportive of how I've changed my life and career," Corinne says. "She knows it's my dream project and wants to see it come to fruition. And I am really happy she's doing something she loves and enjoys."
The women have grown even closer as they help each other through the loss of Corinne's mother, Alana's grandmother. They're celebrating their first Mother's Day without her, which they know will be hard—but they're prepared to lean on each other.
"Alana is loyal, loving, and grand fun to be around," Corinne said. "While I'm still 'mom,' I'm happy to find we are great friends. I'm very blessed."
When the two are together, Corinne says they cheers to "big things, little things, and anything in between."
"Sometimes Alana and her fiancé come over for dinner, and she says 'I think we deserve bubbles today,'" Corinne said. "There doesn't have to be a specific reason. It's not a celebration without bubbles!"
Corinne says she has made bubbly beverages her "standard" for welcome cocktails for ship guests. After all, she says, everyone deserves to sparkle.
La Marca Prosecco is proud to be a part of The Shipboard Chef's personal and professional journey. Cheers to Corinne and Alana! Follow Corinne at @shipboardchef on Instagram, or online at shipboardchef.com.