How to Plan Easter's Delightful Details
SET THE SCENE AND CELEBRATE WITH LA MARCA
Spring is finally here, and that means one thing: spring holidays! If you're hosting Easter brunch, a bridal shower, or just a gorgeous garden party, here are some tips to help you craft an elevated tablescape that will make any gathering effortlessly elegant.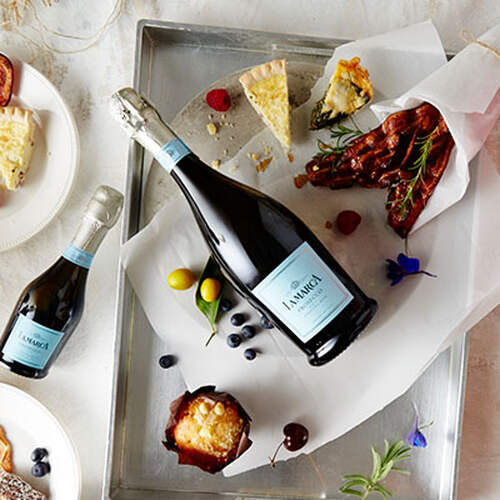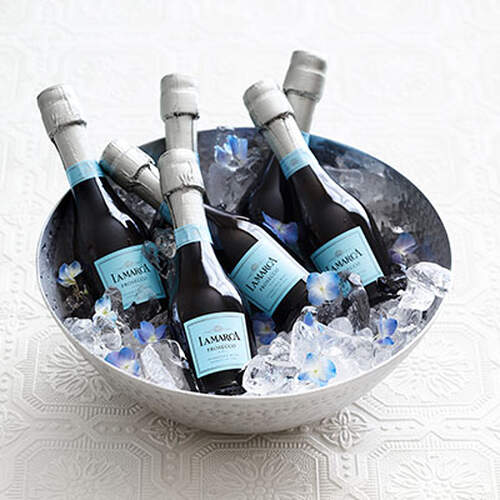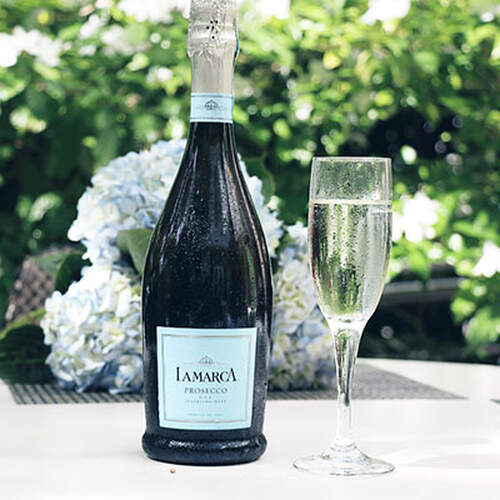 PICK A PALETTE THAT POPS
Every picturesque tablescape starts with the perfect color palette. Pair pastels like dusty rose, light yellow, and, of course, La Marca Prosecco blue with beige accents to create an elegant and cheerful atmosphere for your guests. Elegant touches include cloth napkins, your favorite trays and glassware, and strategically placed spring candles. Way to make your brunch table a work of art!
DAZZLE WITH A DREAMY CENTERPIECE
At this time of year, it seems like everything's coming up roses—and lilies, hydrangeas, tulips, and more! Top off your tablescape with a show-stopping floral arrangement (or two) that's sure to shine as bright as La Marca Prosecco Luminore. Consider contrasting flowers to help make the designs pop, such as mixing statement flowers like roses and lilies with gorgeous accent blooms like baby's breath or chamomile.
DELIGHT IN DETAILS
For an extra elegant touch, consider adding customized menus or handwritten place cards that your loved ones can take home as keepsakes after the table is cleared. They'll treasure the thoughtfulness you put into even the smallest moments of the celebration.
TOP IT OFF WITH THE PERFECT BUBBLES
Every memorable gathering has a signature cocktail! Find yours with our guide to Spring Cocktails for Any Occasion. Get ready to make memories with loved ones and La Marca Prosecco.