While all Prosecco wines have things in common, there are different Proseccos to explore and enjoy for different occasions. And thank goodness, because variety is the spice of life! That said, there is a simple way to identify quality Prosecco wines at a glance, if only you know what to look for.
D.O.C. cues quality
If you've popped La Marca Prosecco before, you may have noticed an acronym on the label - D.O.C. But what does it mean? D.O.C. stands for Denominazione di Origine Controllata. Don't worry—you don't have to remember all that! Just remember that D.O.C. cues quality. These Prosecco grapes are grown and crafted in quality Prosecco vineyards and are known for going above and beyond with their approachable taste.

If you're looking for an everyday Prosecco, keep an eye out for D.O.C. or Denominazione di Origine Controllata on the label. On La Marca Prosecco you can find this detail just below the word Prosecco.

La Marca is a D.O.C. Prosecco that elevates the everyday with a crisp, refreshing style and lively effervescence. It delights with aromas of honeysuckle and notes of green apples and juicy peaches—all framed by hints of minerality.

La Marca Prosecco is a charming choice for everyday occasions such as brunch, girls' night in and garden parties.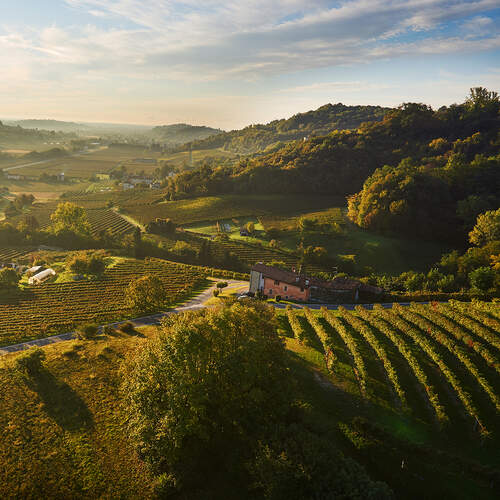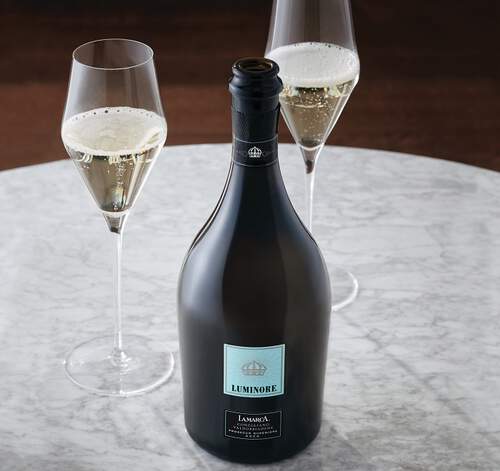 D.O.C.G. is the best of the best
While D.O.C. cues quality, D.O.C.G. specifies the highest quality. All D.O.C.G. (Denominazione di Origine Controllata e Garantita) Proseccos must pass a series of five tests and be issued a quality label by the Italian government. These tests evaluate the vineyard, the amount of grapes harvested, winemaking practices, a chemical analysis of the wine and wrap up with an official taste test (hello, dream job!) of the finished product. Luminore's label includes all of these details, and Conegliano Valdobbiadene—a shoutout to the place where its rare grapes soak in the Venetian sun before harvest.

Luminore by La Marca is a D.O.C.G. Prosecco where the grapes are all picked by hand in the rarest Prosecco sub-region called Conegliano Valdobbiadene. Luminore is a Brut Prosecco that sparkles with tiny bubbles, delicate floral aromas and a soft, creamy texture. Its clean, crisp acidity offers a light, refreshing style.

Elegant and versatile, Luminore Prosecco sparkles by itself, pairs beautifully with foods, and illuminates all of life's special moments such as anniversaries, promotions, or buying a new home!
No matter which Prosecco you choose to pop, you're now ready to make your selection with confidence! Celebrate life's everyday moments with the sparkle of La Marca Prosecco D.O.C. and milestones with Luminore Prosecco Superiore D.O.C.G.