Bubbly Brunching
---
5 Ways to Make Brunch Effortlessly Elegant
Whether you're celebrating a birthday, an engagement, or simply getting together "just because," La Marca Prosecco is sure to bring the sparkle to any brunch! Read on for some brunch ideas that will make hosting your next get-together elegant as ever while still being easy as brunchtime pie.
1. Add Flair to the Refreshments
La Marca Prosecco shines brightly on its own, but we wouldn't deny you the fun of putting out some charming additions. You may even have what you need already in your home! Here's some inspiration to get you started:


Freeze fresh fruit juice into ice cubes for guests to add to their Prosecco.
Add fresh garnishes to your Prosecco glass such as lemon zest, rosemary sprigs or edible flowers.
Surprise and delight with an easy-to-make, yet elegant, bubbly cocktail.
2. Offer Brunch Bites
While you certainly can't go wrong with a brunch buffet, consider simplifying your prep by offering a variety of small bites at the table—both savory and sweet. When choosing which foods you'll serve, think simple yet elevated. Avocado toast bites, fresh-baked goods, fruit with sweet cream, and smoked salmon are all excellent examples of charming, easy-to-prepare brunch bites.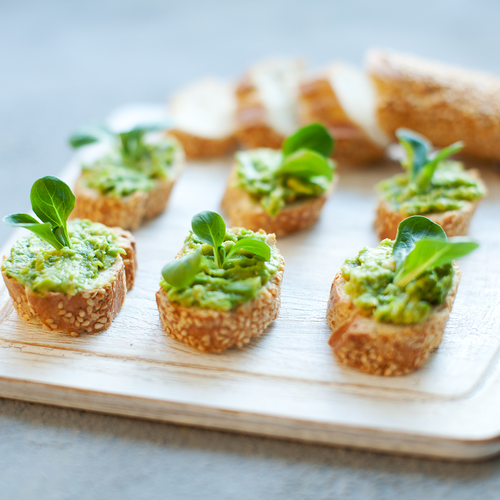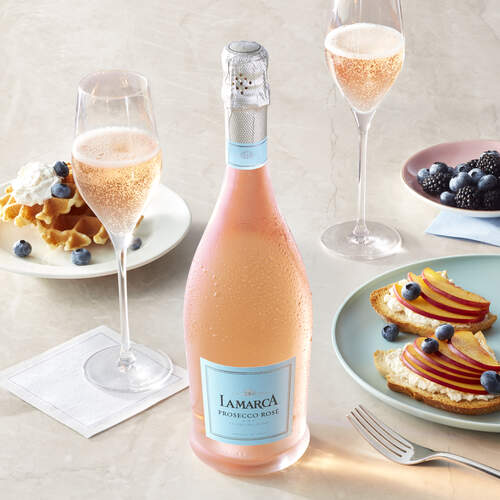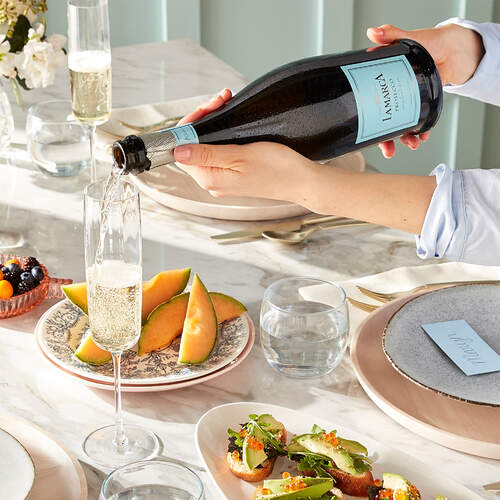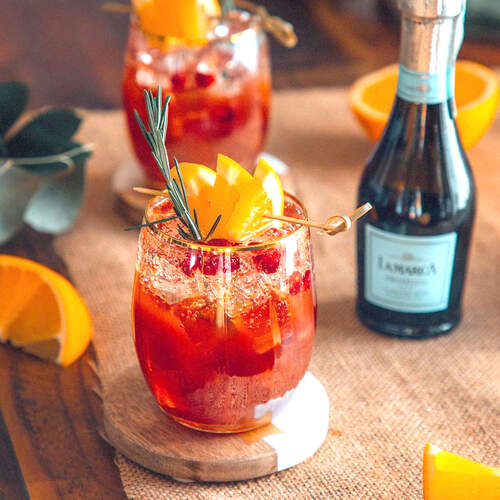 3. Send Handwritten Invitations
Can you remember the last time you received a handwritten invitation? Neither can we—and we think it's a lost art. Such a personal touch will spark joy for your guests before your brunch even begins. Even for a more casual gathering, this gesture will surprise and delight.
4. Let the Affirmations Flow
If you ask us, the best brunches are filled with friends who uplift one another. If there is a guest of honor, this is the easiest place to start! Open up the table for 'casual clinks'—quick, one-to-two sentence affirmations or well wishes for the honoree. It can be as simple as, "May your special day sparkle as bright as your Prosecco!" No guest of honor? No problem! As the host, propose a simple toast and welcome friends to do the same.
5. Prepare Parting Gifts
While first impressions are undeniably important, we can't help but think that final impressions are equally significant. As brunch winds down and guests begin to trickle out, offer each guest a parting gift: a La Marca Prosecco Mini with a personalized gift tag.

We hope that these brunch tips will help you create sparkling moments of connection and joy with wonderful people. With a few thoughtful touches—and enough La Marca Prosecco to share—you'll have everything you need to host an effortlessly elegant brunch.