WHAT'S THE BEST THAT COULD HAPPEN?
Discover a taste for optimism with La Marca Prosecco.
La Marca celebrates the rebellious optimists who dare to share their sparkle in a world that sometimes feels flat. Our new campaign brings to life the effortless style and unquenchable joy of Italy, and shows that a surprising sparkle can show up in almost any moment – if you know where to look.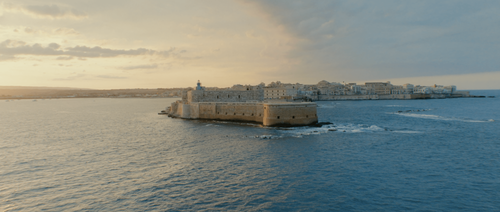 LOCATION
Join our muse as she strolls the sundrenched cobblestone streets of Syracuse, Italy, discovering sparkling surprises around every turn. Syracuse is a historic city located on the island of Sicily, surrounded by the sparkling blue waters of the Mediterranean on two sides. This 2,700 year old city is a UNESCO World Heritage Site, known today for its awe-inspiring architecture and breathtaking beaches.
SOUNDTRACK
Nessuno by Mina Mazzini might be unfamiliar to American ears, but it's a classic in Italy. This 1959 single by the beloved Italian singer Mina weaves an enchantingly optimistic story of love, fate and joy, belted out in confident tones. During the 60s and 70s, Mina captured the hearts of her people on stages across Europe. Nowadays, she leads a quieter life, writing thought-provoking articles for newspapers and magazines, always with a hint of her signature wit.
DIRECTORS
Marc and Gio are Italian filmmakers known for capturing scenes of pure emotion. Both attended art school and found themselves drawn to the creative expression of film above all other mediums. Since their first meeting at a party (while sipping Prosecco? Perhaps), Marc and Gio have never looked back – forging a long-lasting partnership and sweating the details to infuse their work with the raw reality of life with all its tumult and joy.