LA MARCA PROSECCO D.O.C.
the bubbly
Enjoy the refreshing, aromatic style and delicate palate of La Marca Prosecco. The liquid sparkles with lively bubbles and features a pale, gold color. Aromas of citrus and honeysuckle blossoms and a crisp, clean palate bring notes of green apple, juicy peach and ripe lemon, framed by hints of minerality. The end result? A light and refreshing finish with a delectable hint of sweetness.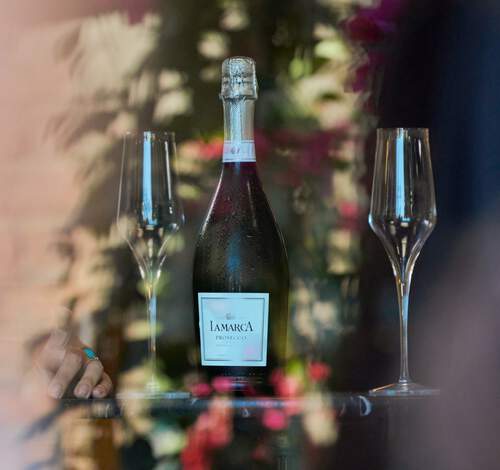 ABOUT THE PROSECCO
How La Marca Prosecco is Crafted
Step 1: Grapes are selected from small vineyards throughout the Prosecco DOC.

Step 2: After harvest, the grapes are crushed and pressed in gentle membrane presses.

Step 3: The juice is allowed to cold settle before initial fermentation in upright stainless steel tanks at a maximum temperature of 65°F.

Step 4: The still wine is aged on its lees prior to secondary fermentation.




DISCOVER BUBBLY COCKTAILS
Explore our sparkling selection of La Marca Prosecco cocktail recipes.
WANT MORE LA MARCA PROSECCO?
The La Marca blog has your inspiration for all things serving, pairing, and enjoying Prosecco.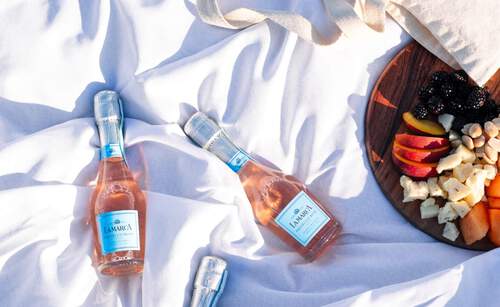 DISCOVER LA MARCA PROSECCO
Add some sparkle to your shopping cart.