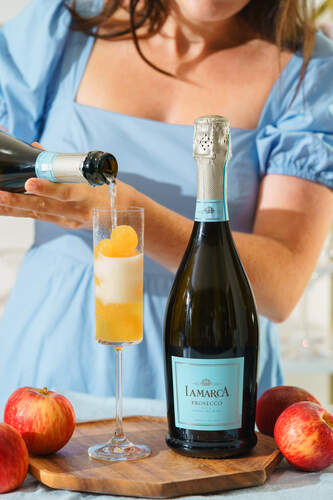 FALL BELLINI
A delightful twist on a brunch classic, just in time for autumn: The Fall Bellini by @beautifulbooze!
---
Apple Cider frozen into mini-ice spheres
4-5 ounces of La Marca Prosecco


Freeze apple cider into mini ice spheres, then add to a flute glass. Top with La Marca Prosecco. Garnish with an apple fan and cinnamon stick.
MORE LA MARCA PROSECCO COCKTAILS